The Swedish Hunters' Exam
at Färna Herrgård & Spa
Reward yourself by taking your Hunters' Exam in a genuine mansion environment
Home studies followed by 4 days in beautiful Färna
Together with our partner Färna Herrgård & Spa we offer a curse in beautiful surroundings. Four interesting and intense days filled with knowledge, exercises and delicious food.
With knowledge about our nature's cycle and wildlife management your outdoor life will be enriched. As a Hunter your outdoor activities enter a new dimension of awareness at the same time as you pass on the hunting and gathering culture's ecological and sustainable way of thinking.
Jonas Vildmark Bushcraftcenter in cooperation with Färna Herrgård & Spa Jägarexamen.
After home studies of the course literature we meet up in Färna for four experiencing days to prepare for the final exams. You eat exceptionally well and sleep comfortably at the mansion, while theory and practice are mixed in the scenic Bergslagen. The course finish with a full exam. The literature and all classes are held in Swedish.
Färna Herrgård 4 days
Place: Färna Herrgård & Spa, Skinnskatteberg, Västmanland MAP
Duration: 4 days
Price: 11 000 SEK per person including VAT*
Course dates 2021: TBA
*The course literature of about 800 SEK is not included. The literature is ordered by the participant as soon as possible. Get your books HERE. The exams fee is also added on top, about 1500 SEK. Read more about the exam fees by clicking HERE. The examination is paid to the association's Examiner on site at the time of examination, when these results are to be registered centrally with authority. Single room option: 450 SEK per person in total for 3 nights.
Included:
Study support by distance prior to the days in Färna

Double or twin room

Fika
Lunch and Dinners

Spa entrance one day

Lectures
Practical training
Shooting Instructor
Ammunition
Clay pigeons
Clay pigeon thrower
Rifles for practicing
Transport of training equipment
Some personal gear
Course Concept
During four full days of theoretical and practical training we want to give you such a broad hunter's education as possible. We cover subjects like; hunting history, hunting ethics, wildlife, safety, game dressing, gun safety, shooting and the hunting and gathering culture. The last days is focused on your exams both the written theoretical test and the practical shooting tests. The goal is for you to get a complete Hunters License. Please bring a new pass photo of you to put on your personal hunter's license.
The course literature is ordered by the participant, well in advance for the participant to prepare by studying at home. Order The course literature from the Swedish Hunters ' union. It's important to come prepared to Färna. By studying the course literature thoroughly prior to the course start, you get the best conditions for succeeding on your final exams. See your exam as an inspiring ticket into life long learning about caring and managing our wildlife and nature.
Book your spot
Welcome to book your seat at the course via the Färna Herrgård & Spa website. For more information and booking, see the link below.
https://www.farnaherrgard.se/boka/boendepaket/jagarexamen/
The trainings is also to be found as Facebook events, click HERE.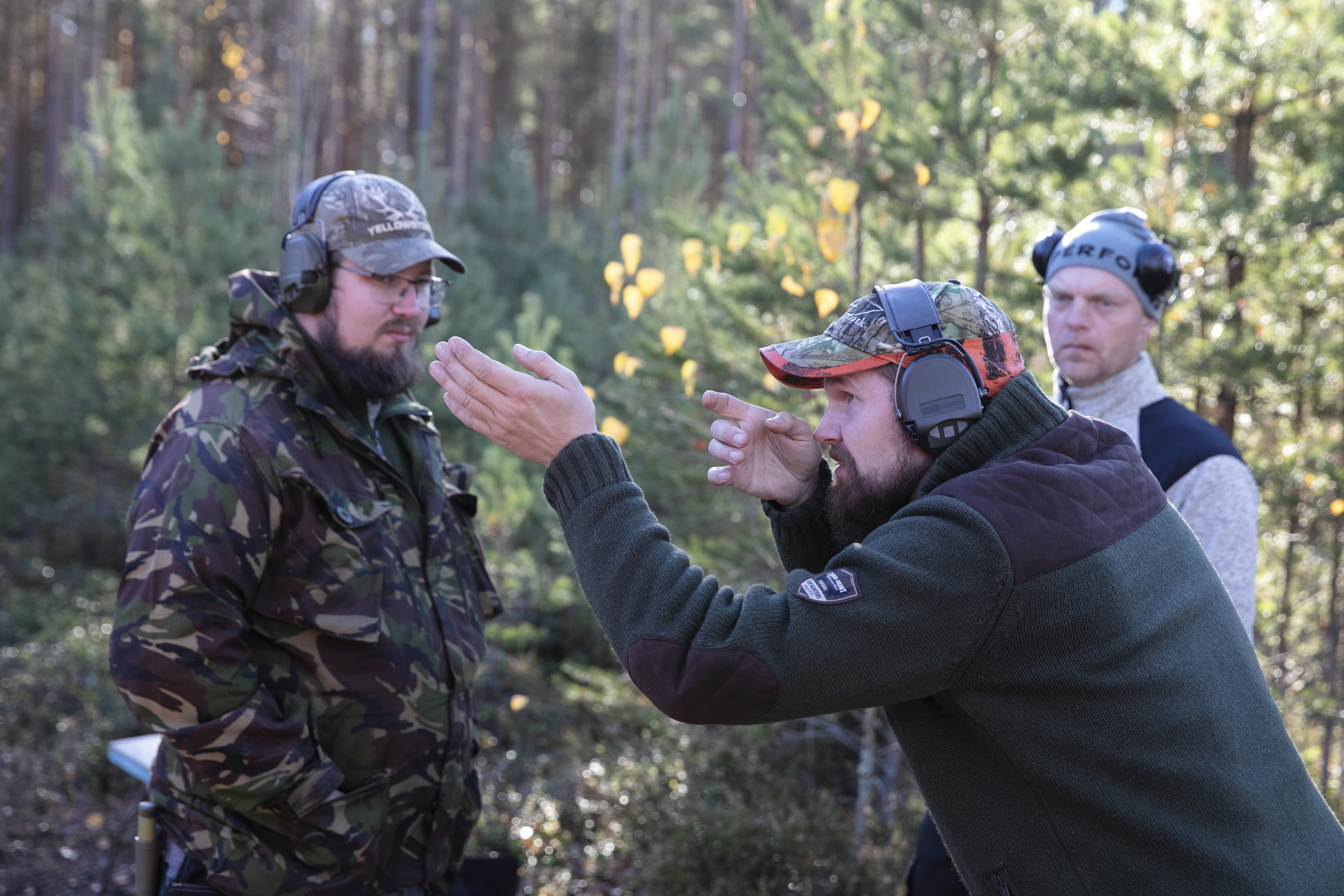 "Jag tror inte att jag hade kunnat hitta ett bättre stöd till att nå min jägarexamen än med Jonas hjälp! Kunnig, pedagogisk, öppen för allas olika behov och sätt att lära i gruppen. Säkerheten gick alltid först vilket kändes betryggande och det var roligt hela vägen (och kämpigt förstås!). Tack Jonas!"
"Klart bästa instruktören. Han kan läsa hur han ska få personen att lösa uppgiften rätt. Så nöjd!"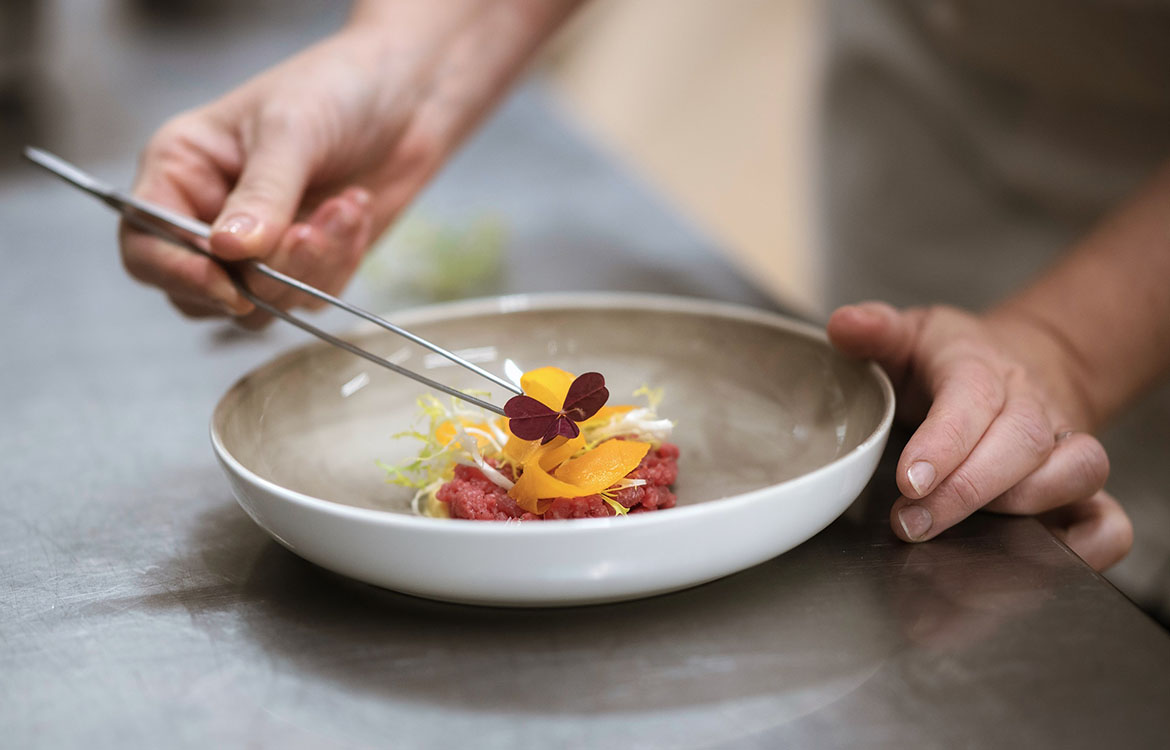 "Verkligen bra upplägg, suveränt boende och Jonas är en otroligt duktig lärare och coach!"
"Härligt att kunna ta sin jägarexamen i en sådan fantastisk miljö. En perfekt blandning av hårt arbete och lyxig inramning!"
Tailor-made
Trainings and Events
Jonas Vildmark Bushcraftcenter has a solid record of managing everything from big international events to coaching you as a lone adventurer. By letting us tailor your training you get the most out of your time invested in your upcoming outdoor experience.
Jonas Vildmark Bushcraftcenter is today an inspiring network of highly skilled friends passionate about Bushcraft and Survival. Because of this; Jonas Vildmark Bushcraftcenter cover all aspects of Bushcraft and Survival. We connect the right people with the right skills in the right context in the right moment, your moment.
Don't hesitate to contact us and letting us make your idea reality. Looking forward hearing from you.
Welcome!