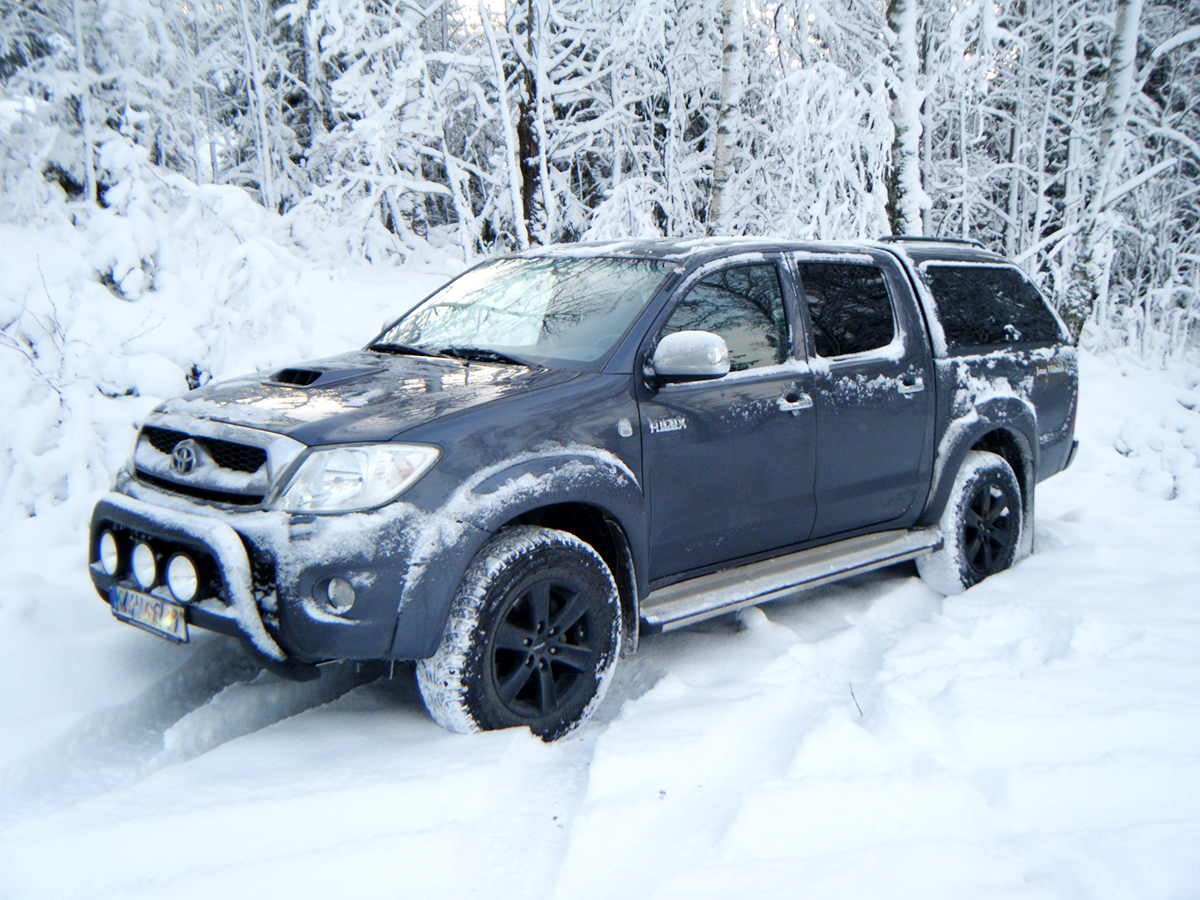 Be Prepared also when in Traffic
No matter if you're traveling in an urban environment or out on the lonesome forest roads; our advice to you is to always be prepared for unplanned situations for instance due to; technical problems, traffic accidents, lack of road maintenance or extreme weather changes.
Many of us perhaps start off with thinking about what type of gear we need to carry inside the car But our strong belief is that the most important aspect of being prepared is to have the awareness of that your behavior, knowledge and different choices is what most drives the outcome of a situation. Knowledge and awareness should have a higher priority than what type of gear you hopefully have at hand when a situation occurs.
Awareness
By being aware of; your limitations as a driver, your vehicles limitations, the roads limitations and traffic peeks you can more efficient avoid potentially dangerous situations on the go. Be aware of how slippery the ground is and adjust your tiers to the season.
Listen to the radio announcements regarding traffic and weather continually on your trip. If you know that the weather will be cold and it's a risk of you getting stuck in a car que; that awareness perhaps tells you to make sure to have a full tank of gas, some extra blankets and some snacks to ease the event of a unplanned stop. Especially Winter temperatures up North can be ruthlessly dangerous if one hasn't the skills to keep warm. Awareness of things like this perhaps helps you to make the decision to take your trip another day or perhaps chose another type of transportation.
Knowledge
The knowledge and skills to stay dry, warm and calm can save your and your families lives. All your life experiences are adding to that knowledge. And by taking courses in Bushcraft, Survival and other hands on subjects, together with also discussing road safety with your friends all contributes to your confidence and chances of being able to manage life ahead of you.
Knowledge about mechanical engineering can help you understand your vehicle and perhaps you can fix something broken.
Knowledge about the challenges of a heavy truck driver perhaps makes you keep a good distance on the road and also keep out of the truck driver's blind spots. Knowledge about how air temperature differs in a valley or under a bridge can perhaps help you to avoid running of the road when crossing a slippery spot. Knowledge about how your mind works under pressure and sleep deprivation perhaps makes you stop sooner for a leg stretcher and some coffee during your trip, making it a safer and more fun trip.
Gear
When driving a motor vehicle, car size and up, you often have the possibility to pack a big amount of gear inside your vehicle.
Our advice is to now and then check what you have in your car to always stay up to date with what type of gear you always have at hand when on the road. At least have one big go-through before the Winter season starts. This is a good way to make sure you have the right gear for the season, that every object is working and where it's stored in the car. In a critical situation it can be crucial to be able to get to the right gear as fast as possible; for example, your reflective vest and your first aid kit. When the clock is ticking you don't want to be digging around searching for your fire distinguisher somewhere out of reach. It's also good to practice and test how your gear works before you end up in a situation. Try out the car's screw jack at home, how does the warning triangle work? And how about the content of your first aid kit? Below you have a list of useful objects that you should reconsider if you should kit your car with. The gear is listed in alphabetical order.
Axe
Binding wire
Blankets
Boots
Cash
Cell phone charger
Child toys Diapers and wet napkins
Different hand tools
Dog leach
Earplugs
Engine oil
Extra batterie pack for the cell phone
Extra warm clothing (gloves, hat, scarf, jacket)
Filled fuel tank
Fire distinguisher
Firewood
Fuses
Head torch with extra batteries
Heart starter (Defibrillator)
Jack able to lift the car
Heart starter (Defibrillator)
Lighter/matches/ferro rod
Lock oil
New maps
Outdoor kitchen with fuel
Plastic bag
Reflective vest
Relevant spare parts for the vehicle
Shovel
Sleeping bag
Snacks (fruit, crackers, candy, lemonade)
Spare fuel
Spare light bulbs
Spare tier full of air
Starting cables
String
Sunglasses
Tape
Tarp
Toilet paper
Towing line
Warning candles or flashing beacon
Warning triangle Water
Wind shield cleaning liquid and Work gloves.
We hope this post has been useful for you and perhaps it has given you some new ideas on how to be a bit safer when out on the go. Drive carefully dear friends! Also make sure to read our post about preparedness when in your home click HERE.