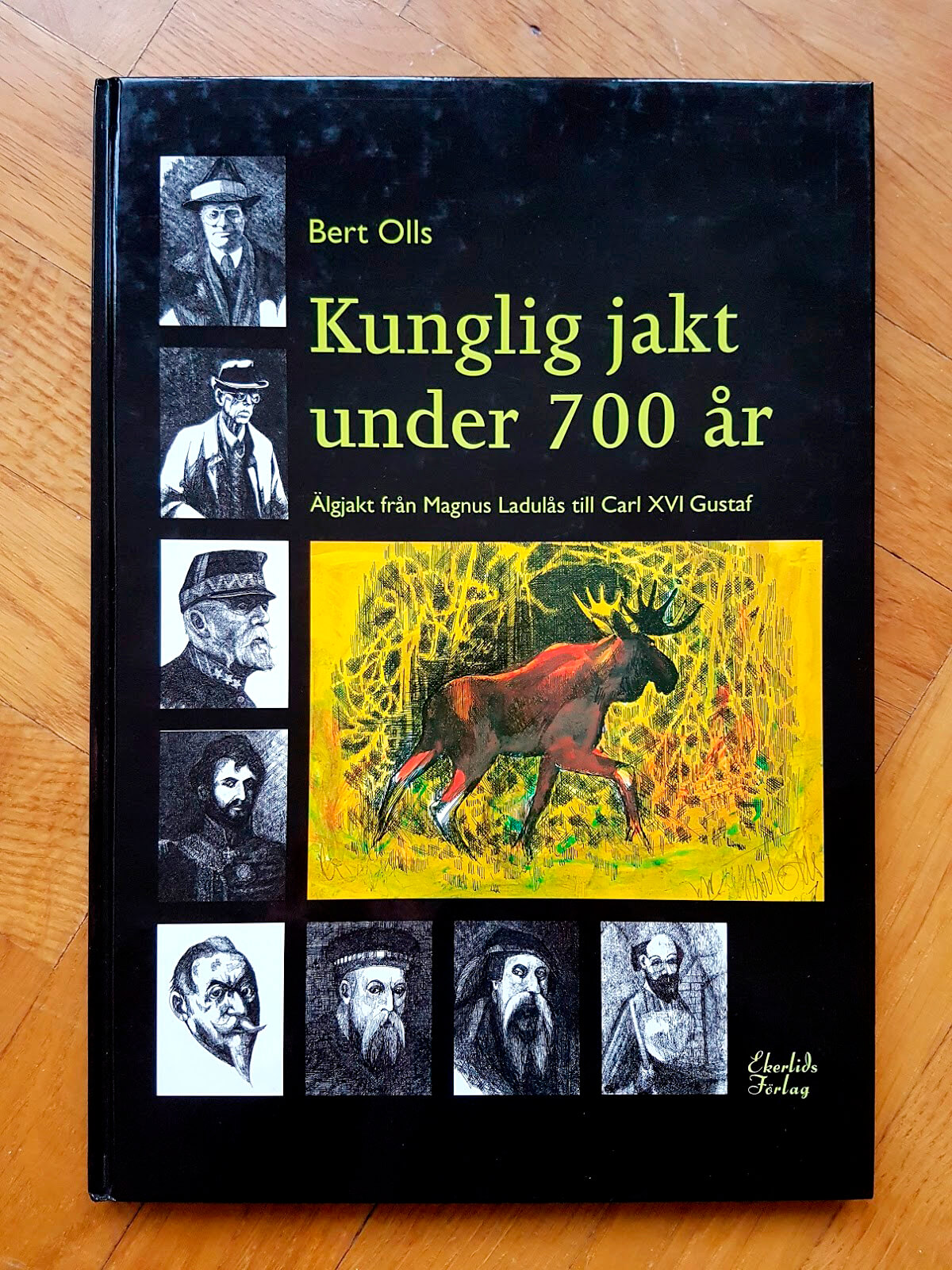 The Royal Hunt For 700 Years – Moose hunt from the era of Magnus Ladulås to Carl XVI Gustaf
The inspiring Author and Illustrator Mr. Bert Olls (1923-2013) had impressive knowledge about life back in the days in Bergslagen Sweden. Mr. Olls published around 60 books and we can highly recommend you looking them up.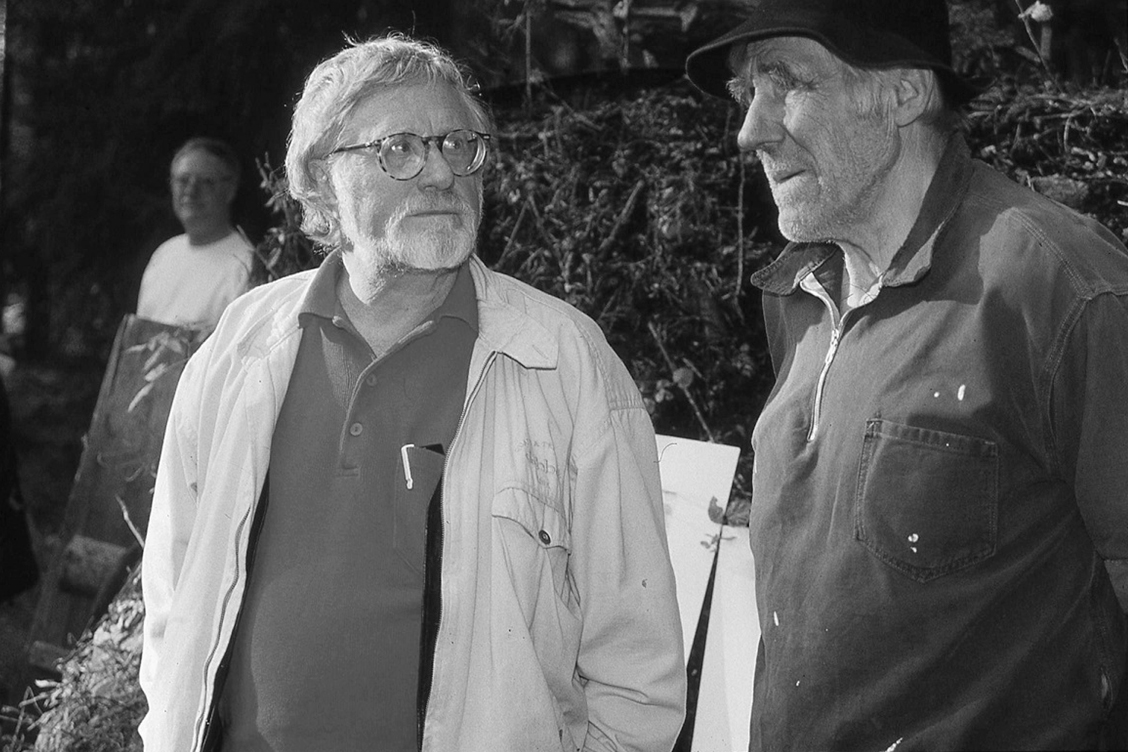 Bert Olls och Sven Råberg. Foto: Skinnskattebergs Hembygdsförening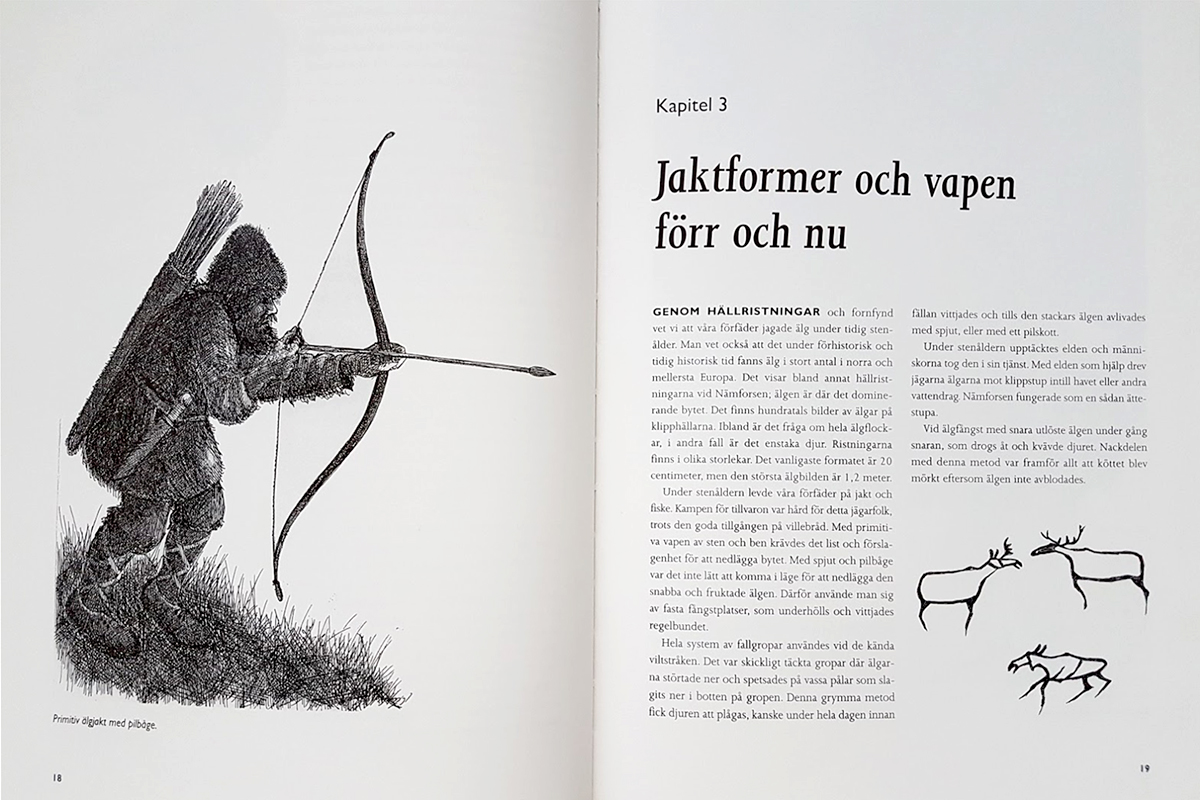 I Boken Kunglig jakt under 700 år – älgjakt från Magnus Ladulås till Carl XVI Gustaf summerar Olls älgens historia såväl som de svenska kungarnas historia då det kommer till älgjakten, med fokus på Bergslagen. Gamla sägner, jakttekniker, kungligheter och skrönor blandas på ett upplysande och nöjsamt vis. Som sig bör avslutas boken med ett antal lokala recept på välsmakande älg.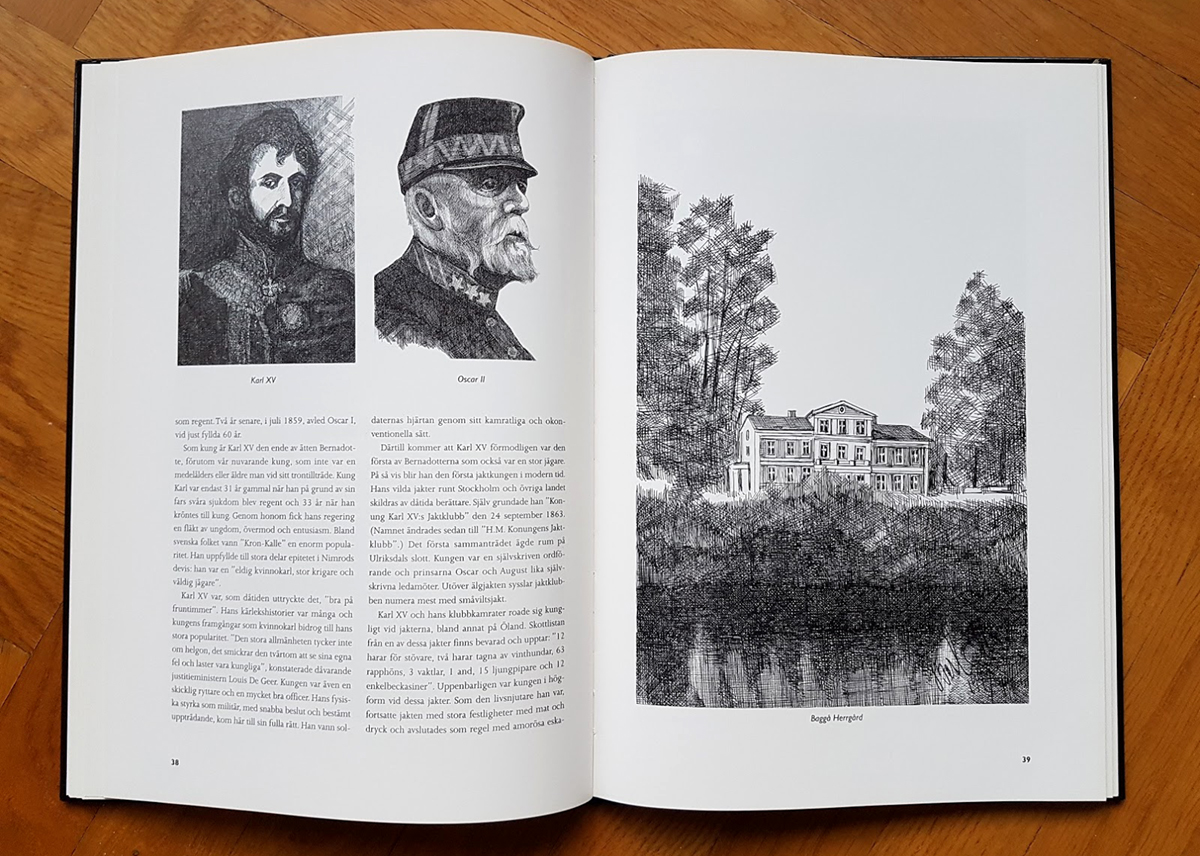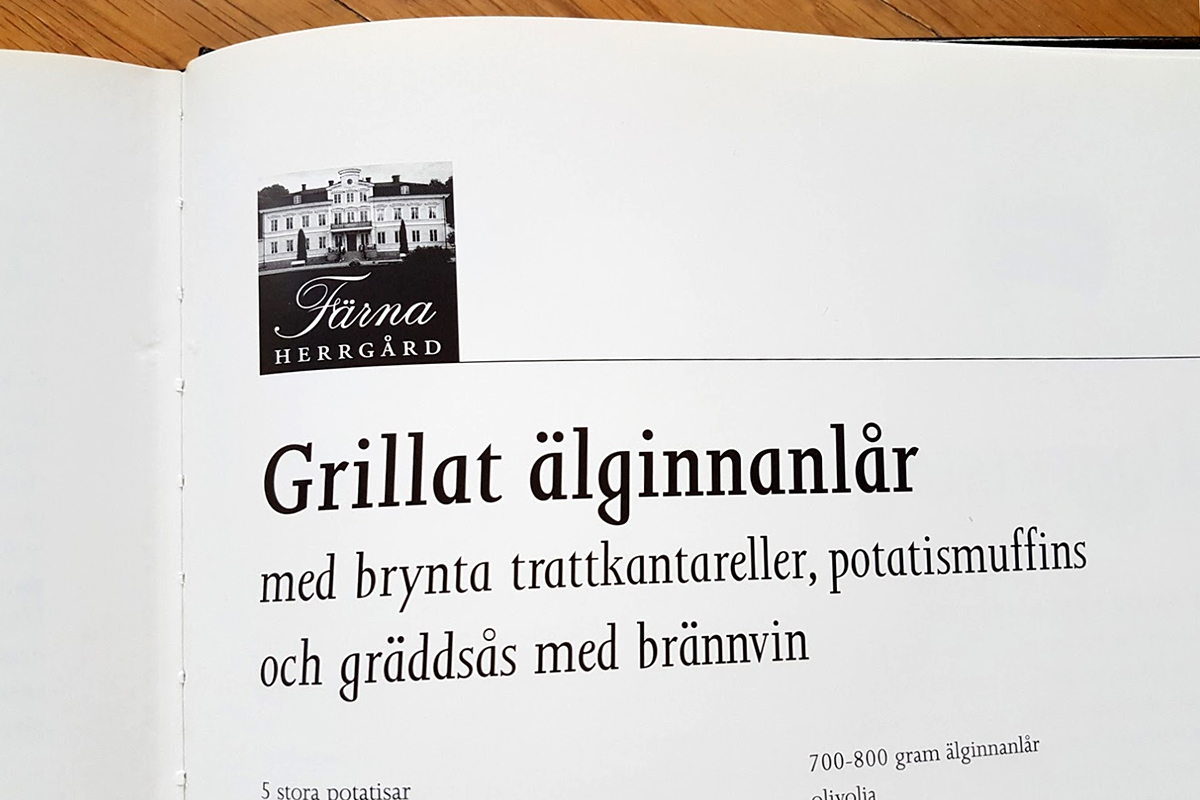 Boken gavs ut 1998 av Ekerlids Förlag.