Accommodation
Peaceful sleep in an historic atmosphere
Rustique living with a historical conection. Drängstugan offer old school living inspired by Grandma and Grandpa's life here in Sweden.
We offer accommodation to our course attendees and conference guests inside the picturesque timber house we call the Drängstugan. Life here is simple, close and friendly featuring six modern beds all set with clean sheets and fluffy pillows. Drängstugan has no running water but newly crafted and fresh outdoor toilets are situated out in the yard. The stream Forsån runs past the proparty and the lake Lien is close by if you wana take a bath. Also showers with hot running water is available at the camping site a short walk from the homested. Conference or course attendees are of-course also welcome to spend a night or two outdoors if you like.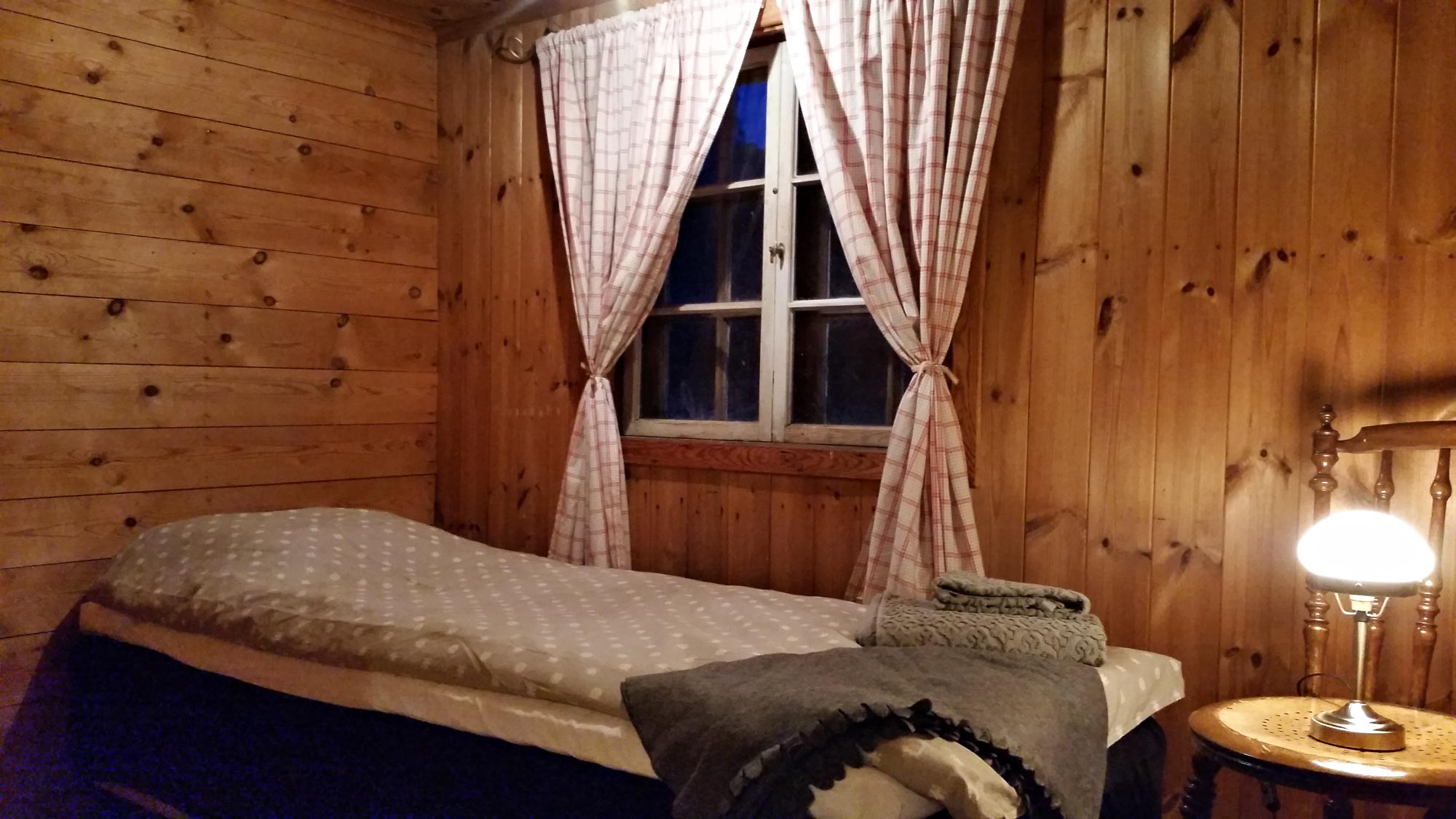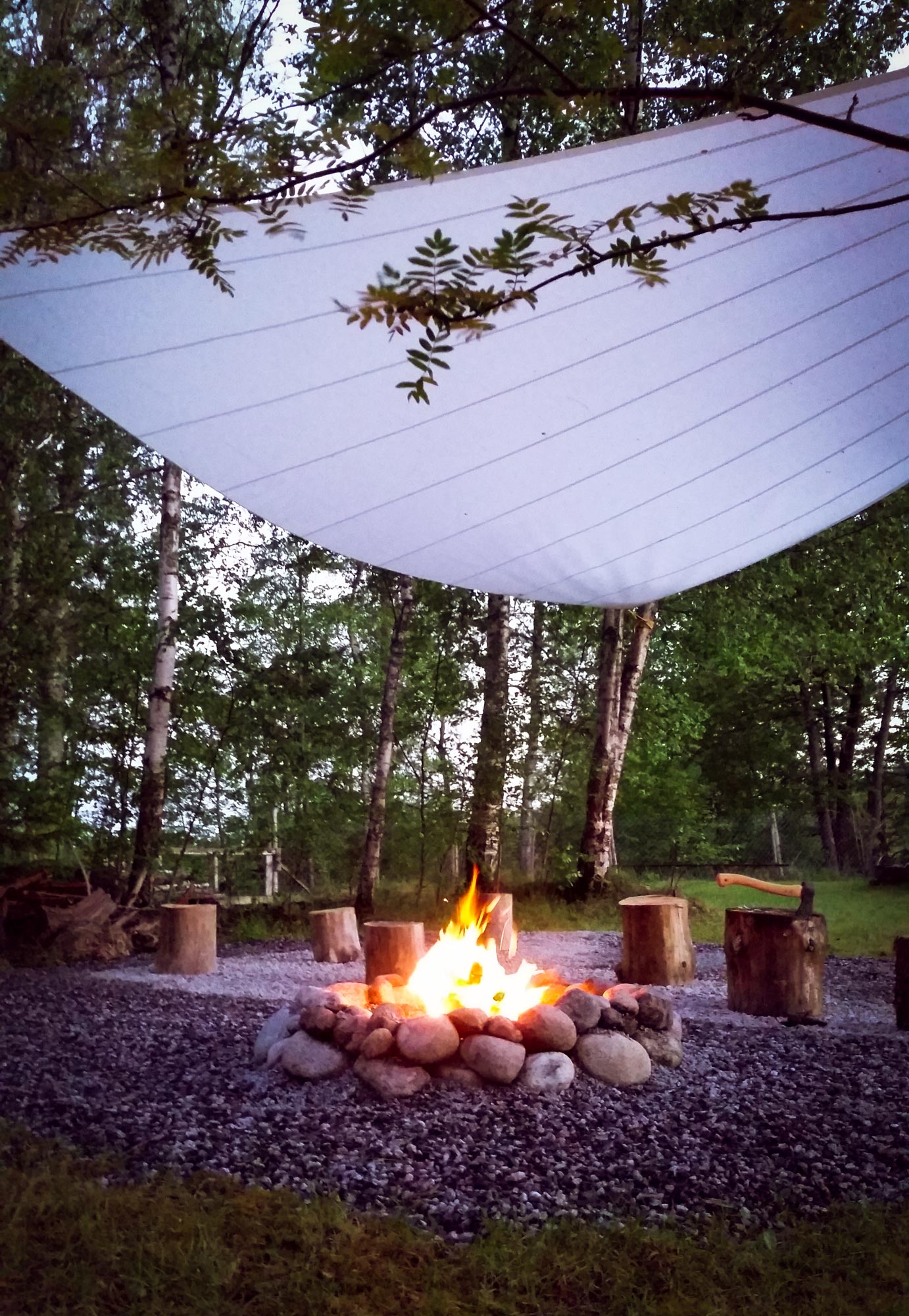 Let us help you to meet and communicate. In a rustique homestead context, beautiful nature inspire to creativity and sustainable development.
Jonas Vildmark Bushcraftcenter is a complete education center in a oldschool style holding all you need for your conference.
The pitoresqe Drängstugan houses beds for 6 people.
In the homestead's Orangeri local food and Fika is served.
In the Ateljén lectures and meetings can be held equipped with modern technique; beamer, screen, whiteboard, big note board and other hands on note materials.
On the Bushcraftcenter we also have a Slöjd workshop and an outdoor fireplace framed by wooden blocks to sit on and a big canvas tarp sheltering from sun and rain.
We can offer you tasty and nutritious experiences during your event. How about freshly baked cinnamon buns and boiled coffee around the camp fire or a 3-course dinner under the stars?
Vildmarkskaffe (Wilderness Coffee) is a part of Jonas Vildmark Bushcraftcenter celebrating the ever so good tasting outdoor food and Fika. It's a blessing to be able to sit down after a day out in the great outdoors and enjoy a Fika. No matter if it's a short stop during a solitary hike or a whole evening of outdoor cooking over the fire together with friends.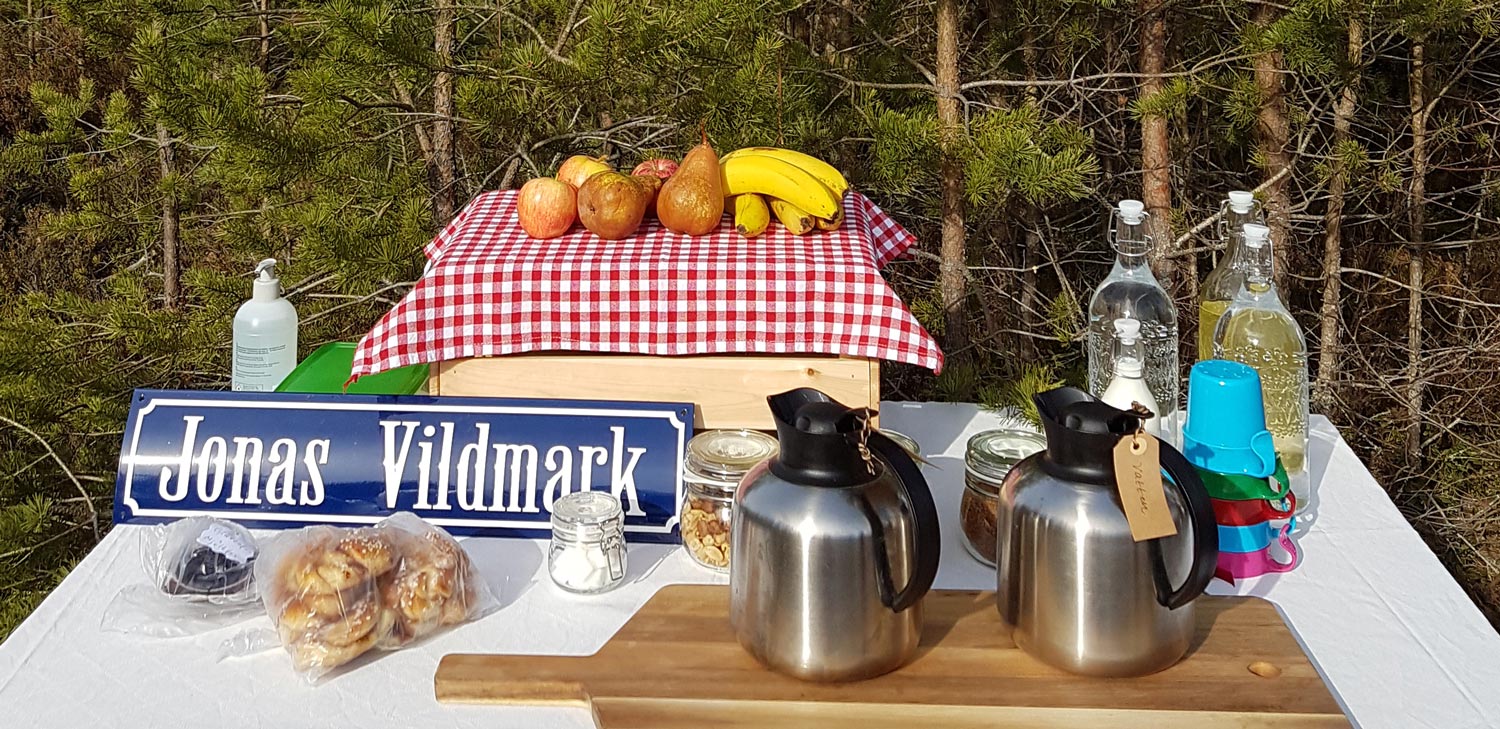 Tailor-made Trainings
Trainings and Events
Jonas Vildmark Bushcraftcenter has a solid record of managing everything from big international events to coaching you as a lone adventurer. By letting us tailor your training you get the most out of your time invested in your upcoming outdoor experience.
Jonas Vildmark Bushcraftcenter is today an inspiring network of highly skilled friends passionate about Bushcraft and Survival. Because of this; Jonas Vildmark Bushcraftcenter cover all aspects of Bushcraft and Survival. We connect the right people with the right skills in the right context in the right moment, your moment.
Don't hesitate to contact us and letting us make your idea reality. Looking forward hearing from you.
Welcome!